Computers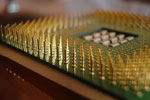 Building
I am experienced in building both Intel and AMD based computers for a wide variety of scenarios including: Servers, Desktops, Gaming PC's, Home Theater PC's, Video Editing Workstations, etc.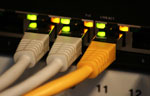 Networking
Whether you need to connect two computers or fifty, I can help. I am experienced building both wired and wireless networks involving network or server attached storage devices, routers, managed and unmanaged switches, Cable/DSL modems, and of course servers and workstations/desktops.
Repair
I am capable of troubleshooting both hardware and software based issues on both laptops and desktops. I have installed/replaced motherboards, cpus, graphic cards, power supplies, memory, add in cards hard drives and CD/DVD drives. I have repaired virus/spyware infected PCs, installed/upgraded operating systems, and also installed drivers and software. I am also experienced in recovering data off of failing or failed hard drives.